---
https://pbs.twimg.com/media/DOA-Q2LUMAAhh9v.jpg
Paulo Ferreira spent the longest part of his football career at Chelsea and he won several major trophies at the club before he retired in 2013 shortly after the Blues beat Portuguese giants Benfica in the Europa League final to win the competition.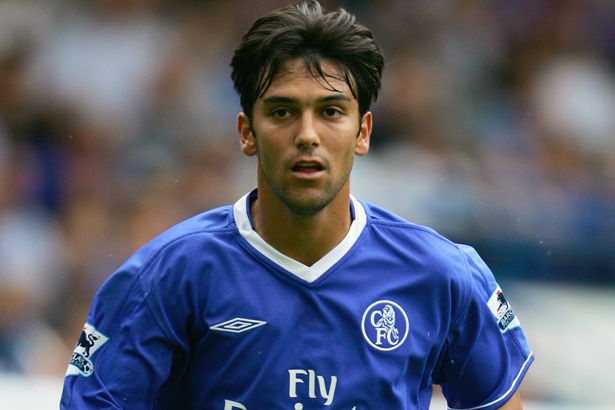 Portuguese international Paulo Ferreira spent nine years as a Chelsea following his €20m transfer FC Porto. He was able to reunite with the Portuguese duo of Jose Mourinho and Ricardo Carvalho. Ferreira, Carvolho and Mourinho won several trophies together at FC Porto before they all left the club in 2004.
In his first year at Chelsea, Paulo Ferreira helped the club end its wait for the Premier League title. He was a regular in the Chelsea team as the club ended the wait for a league title. The Blues had not won the league in five decades before Paulo Ferreira and his teammates won the Premier League title at the end of the 2004/05 season. In total, Ferreira played 42 times for Chelsea in all competitions in his debut campaign in England.
Paulo Ferreira and Chelsea made it two successive Premier League titles at the end of the 2005/06 season. Compatriot Mourinho was the Blues boss when the club won successive Premier League titles for the first and only time. His third and final Premier League title win came at the end of the 2009/10 campaign while Italian tactician Carlo Ancelotti was the Chelsea manager.
In addition to three Premier League titles, Paulo Ferreira won the FA Cup title four times. He won the FA Cup title at Chelsea during the 2006/07, 2008/09, 2009/10, 2011/12 seasons. Ferreira was a member of the Chelsea squad that won the 2005 Community Shield by beating Arsenal. The Portuguese fullback also won two League Cup titles during the 2004/05 and 2006/07 campaigns.
Paulo Ferreira won two European titles at Chelsea namely the Champions League title at the end of the 2011/12 season and the Europa League at the end of the 2012/13 season.
---
---
---
---