---
John Terry, in an interview with INSports, commented about the team's atmosphere when Jose Mourinho arrived as their coach. Mourinho was a special one because he has led to Porto to be the title winner of Champions League in 2004. He shortly arrived at Chelsea after this huge win. Terry recalls that everyone was tensed about Mourinho's arrival. But later when he left the club it was a very sad departure.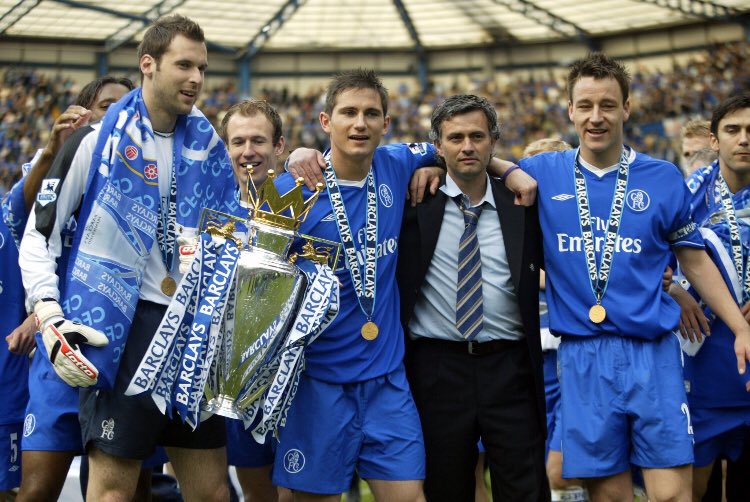 Mourinho became one of the best coaches during his time in Chelsea. He was a special one as he led the team to several title wins during his time there. It was under him Blues won in Premier League, League Cup, and FA Cup. In his time there, he has grown close to the teammates and vice versa.Read More »
---
---
Jose Mourinho has stated that he is extremely happy with the defensive performances of his players in the last few weeks. After considering numerous goals in the first half of the season, Mourinho worked extensively on improving the defence at Chelsea. This seems to have worked extremely well after the blues have one of the best defensive record in all of Europe. They have conceded just 22 goals in 29 matches this campaign and it has been a major factor towards their push for the title.
Even though Chelsea have not scored comparable to the likes of Manchester City and Arsenal, their defensive record has been key towards opening a nine-point advantage in the table. Chelsea trailed the leaders Arsenal by five points during the Christmas period, but since the 3-2 defeat against Stoke City, there has been a remarkable change with the club. Mourinho states that the likes of Gary Cahill, Ivanovic, and Azpilicueta have all performed exceptionally well along with John Terry to create a cohesive defensive unit, which rarely concedes goals.
Chelsea managed to extend their lead in the table after a convincing 4-0 win over Tottenham. All the goals came in the second half after their London rivals dominated in the first half. Mourinho says that it was important that the team kept calm after a difficult first half.
"We work, we prepare matches, we analyse opponents. You try to find the best balance. Defensively you try to make a shape, you try to find a balance. I like Ivanovic playing right-back more than as a central defender. I like a lot the stability of Cahill and the understanding of Cahill with John. And I think at this moment Azpilicueta is unbeatable. For many, many matches I haven't seen one player beat Azpilicueta in an individual duel," said the Chelsea boss.
---
---
---
---