---
John Terry, in an interview with INSports, commented about the team's atmosphere when Jose Mourinho arrived as their coach. Mourinho was a special one because he has led to Porto to be the title winner of Champions League in 2004. He shortly arrived at Chelsea after this huge win. Terry recalls that everyone was tensed about Mourinho's arrival. But later when he left the club it was a very sad departure.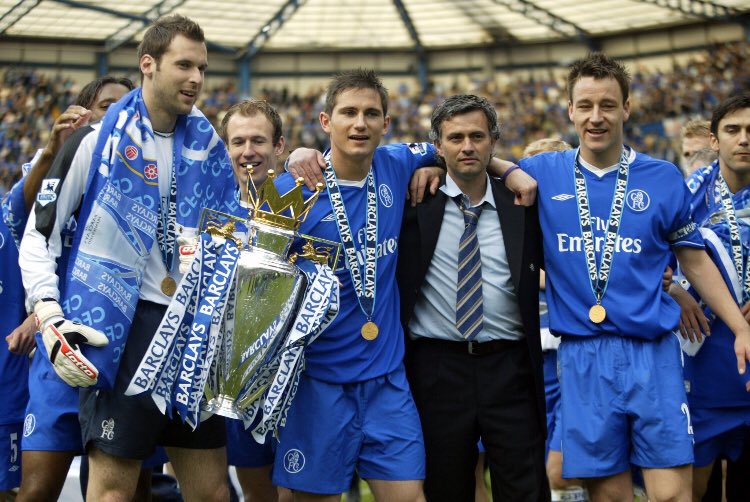 Mourinho became one of the best coaches during his time in Chelsea. He was a special one as he led the team to several title wins during his time there. It was under him Blues won in Premier League, League Cup, and FA Cup. In his time there, he has grown close to the teammates and vice versa.
The bond was developed in the later days but in the initial days, the team feared about him. They were all panicked about his arrival and were texting each other. Mourinho made them do a session that was very hard.
"Nerve-racking and I was petrified. We'd all seen the 'Special One' interview. He'd just won the Champions League with Porto. As a group of players we were texting each other saying 'oh no, this'll be tough this' but from day one he blew us away with his sessions," said Terry.
Terry explains how they were eager to know about the new coach and Mourinho being the special one Ha impressed everyone personally. He from the day he arrived has made everyone earn his respect. Even though he won much silverware to the team, he was pulled out of the manager post due to some misunderstandings with Abramovich.
Steve Sidwell recalls the time during the departure of Mourinho. He describes how everyone was in tears and depressed on him leaving. He told Athletic that it was really weird and awkward as most of the best players like Frank Lampard, John Terry, and other players were crying which was very upsetting for him.
---
---
---
---